Discover more from Loic's letter - Exploring the Mysterious
Mystical stories and learnings of a tech entrepreneur who decided to heal and transform himself working with indigenous spiritual masters. Frequency: 2 posts a week. 100% of the revenue goes to guardians of Mother Earth.
Over 12,000 subscribers
Working on Lucid Dreaming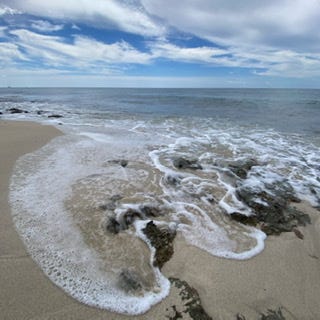 I'm working a lot on my dreams these days. I'm reading "Dream Yoga" by Andrew Holecek (link in bio) which is the best lucid dreaming book I know. Like the waves in the ocean there is no stopping getting back every night to the dream world, wether we want it or not. A third of the humans on this planet are in this world at any given time. What is it? Where is it? The Buddhist tradition makes dream life more important than awaken life. That's where we would receive teachings and evolve, learn and transform. Some people call it "the small death" as for them it is back to the source as if we were going to that place each time we sleep. I resonate with this so much. Most western people live and think only from their experiences in the awaken, material world. Like the Buddhists, the indigenous I spent time with in the Amazon forest consider dreams more or equally important. They receive songs and other teachings. Scientific history is full of stories of findings during dreams such as the classification of chemical elements dreamt at night by Mendeleev. James Cameron dreamt Terminator and Avatar with the success we know. While Avatar was a dream he then found out that this place exists when he met Yawanawà Chief Nixiwaka who lead my dieta. The Yawanawá people paint themselves entirely blue with a fruit they call "naneu". I resumed meditating more than an hour a day and I can feel I can get to the same place in meditation. I can feel any material worry disappear as I observe the flow of my ideas coming and going like the waves in the ocean. This flow stops when I dream. I either focus only on one that I process or I simply don't have any worry anymore and open myself to something else. Something that seems impossible in the material world. I started dreaming practicing my guitar exercices while dreaming lucidly you discover my playing speed improves then during the day. Dream Yoga explains how you can practice at night and use this time (a third of your life!) actively. Then during the day everything stops and I worry again about things that I would not if I were dreaming or dead. I am now working on practicing the same dream state when I am awake and it is hard.